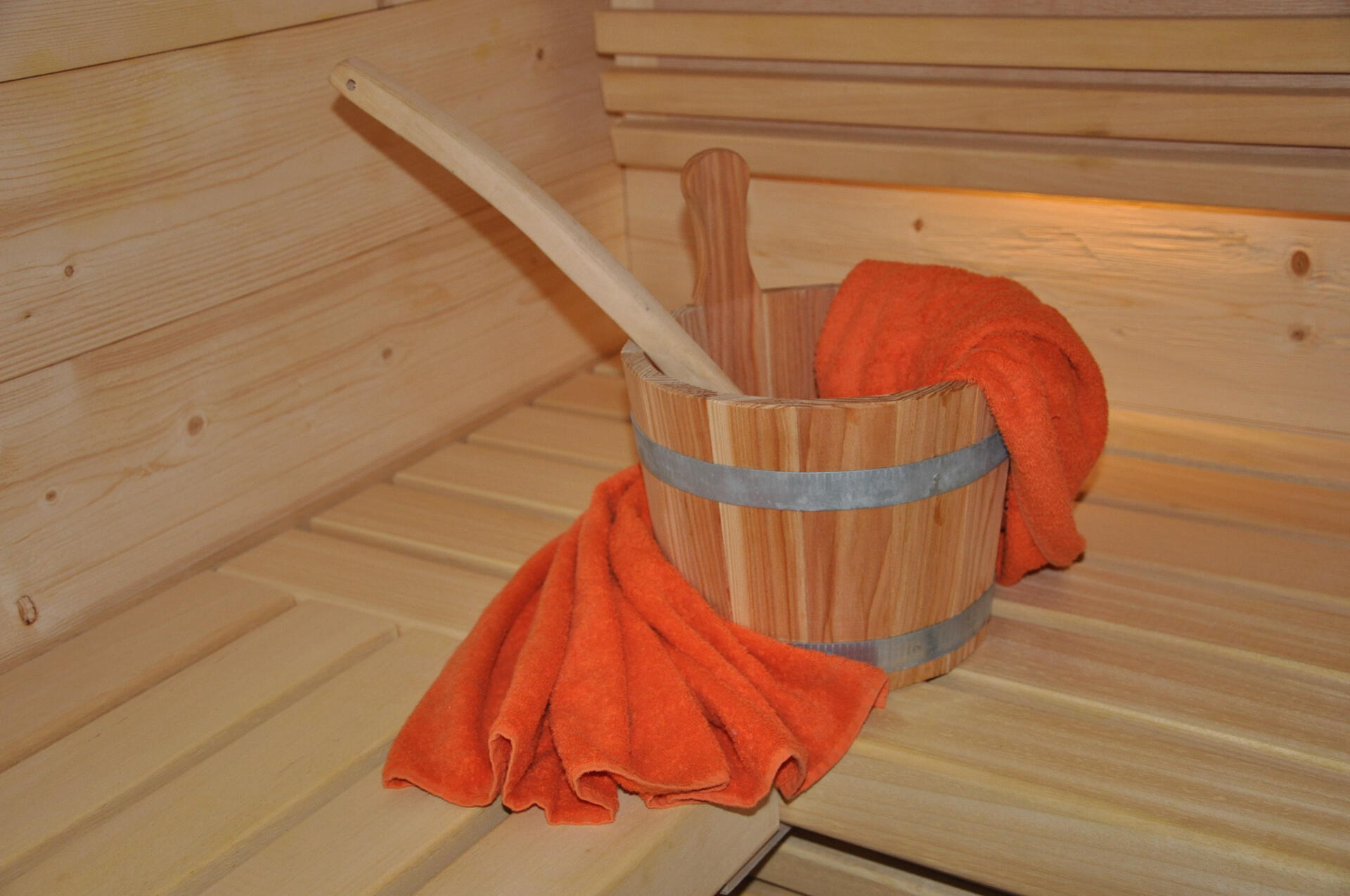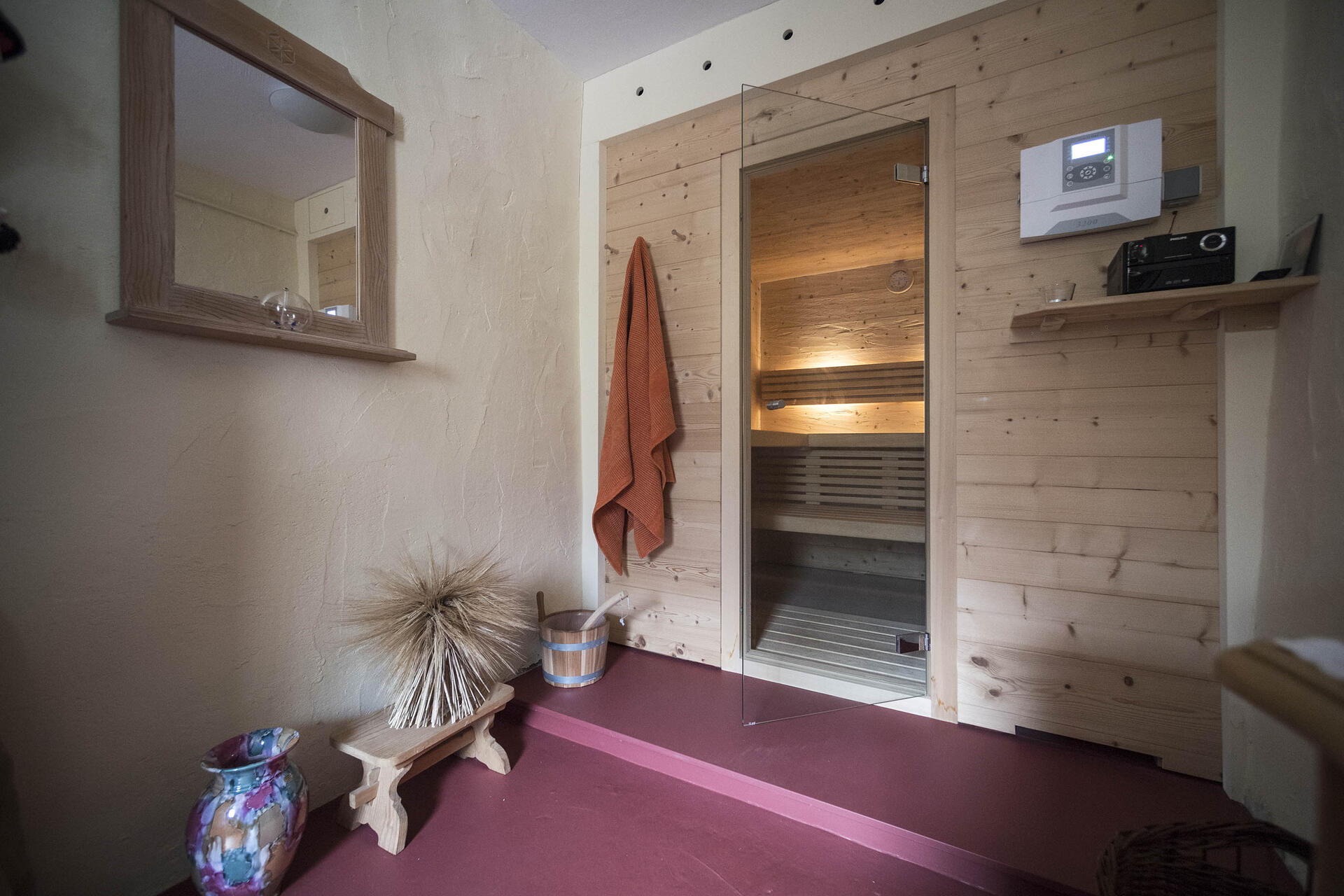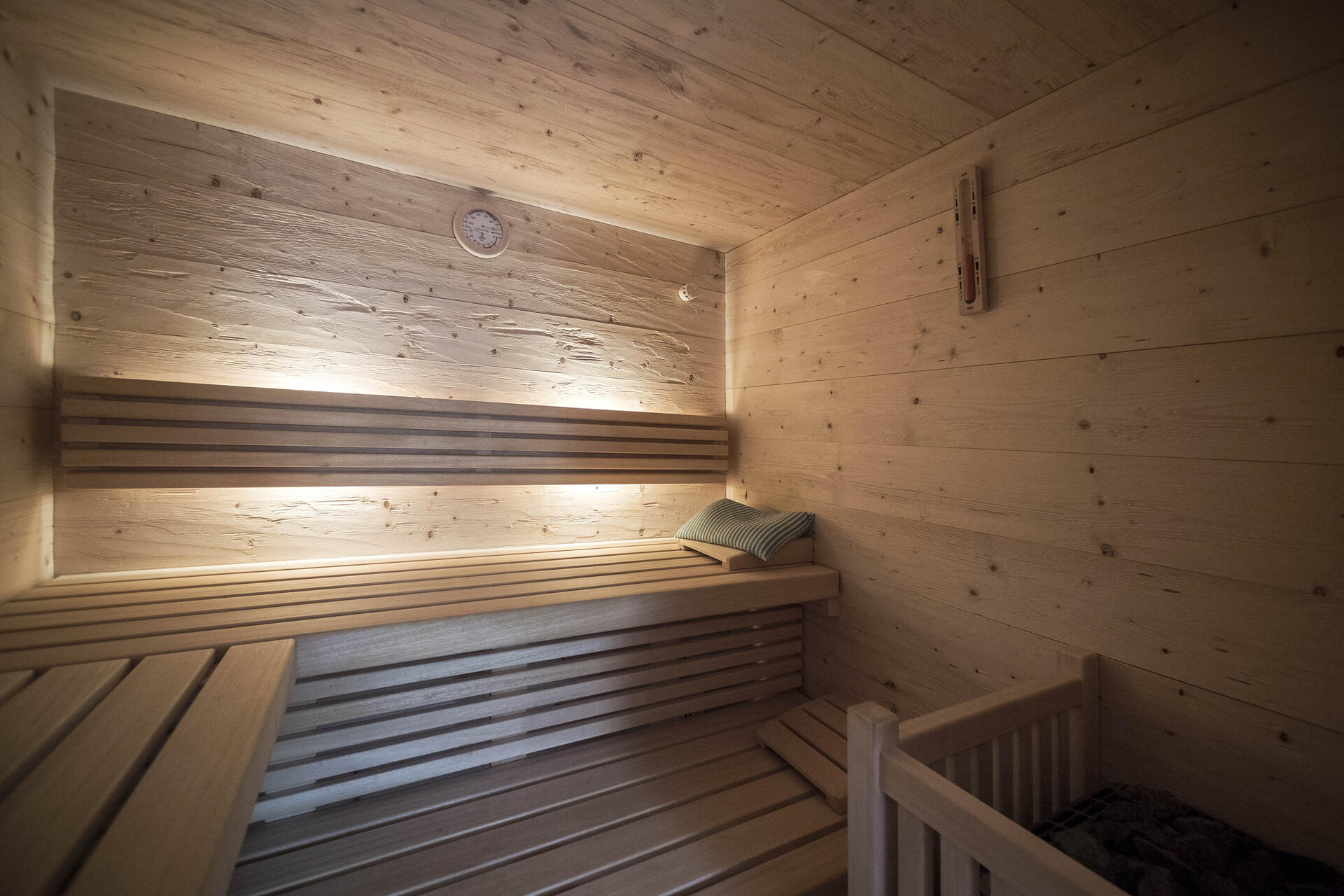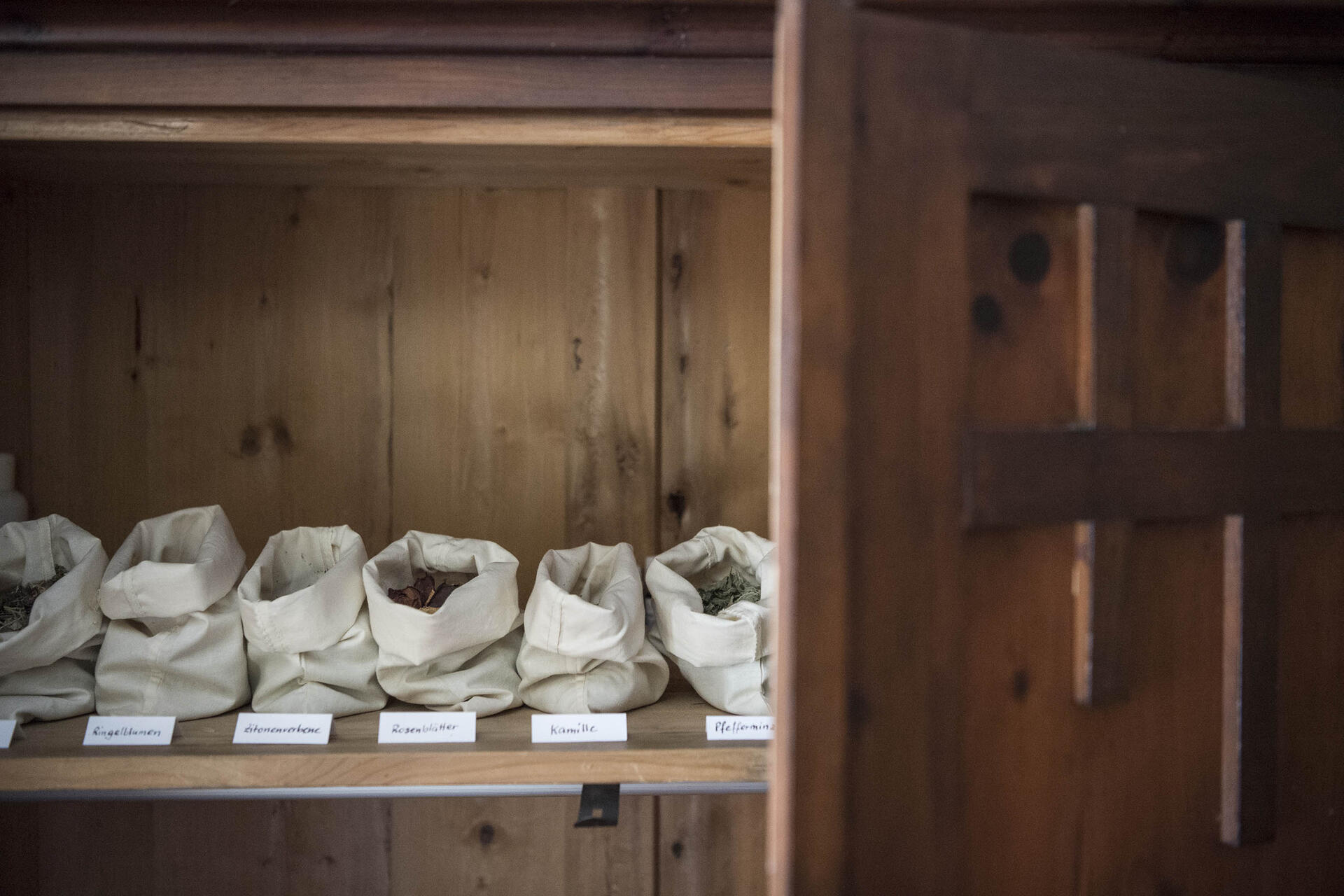 Sauna
You always wanted to have the sauna all to yourself? Then you are exactly right with us! Originally built by the landlord personally for his own use, we now offer our sauna cabin made of chopped spruce boards in the basement also to our guests (from November to March 3 times a week, for a small contribution). You can choose between herbal bio-sauna (about 60 ° C) or Finnish sauna. We prepare the sauna according to your wishes and you can choose your favorite herbs / fragrances. Enjoy the pleasant warmth with soft music and relax your body and mind. Then you can go out in the fresh air and relax in your own bed without anyone disturbing you.

Read more
Using the sauna
The sauna herbs are almost exclusively from our own cultivation. For the bio sauna you can choose between up to 10 different herbs including lavender, calendula, chamomile, hay flowers, lemon balm, peppermint and others. In addition, we offer various essential oils.
Please note that we can not provide sauna towels / bathrobes. Children are only allowed when accompanied by adults.
Close
Keep the balance – A break in South Tyrol
You need a break every now and again so you can rest and recharge ready for everyday life. South Tyrol makes this break a reality. We help you slow down and relax at our retreat on your mini break. On breaks at rejuvenating spots in the natural landscape of South Tyrol, you will re-focus on what is essential, ground yourself and enjoy the moment with mindfulness.

Read more
Südtirol Balance
Life between mountains and water, that keeps South Tyrol in balance. You will become surefooted on the mountain. Let yourself drift in the water. Eating with pleasure keeps body and soul together. And fresh ideas are just shaking your head. In harmony with body and mind - what brings you back into balance?
We are deeply convinced that a good balance is necessary for our health. Its most important elements are calmness, exercise in nature, healthy and natural nutrition, wellness etc. And that's what we stand for!
Close